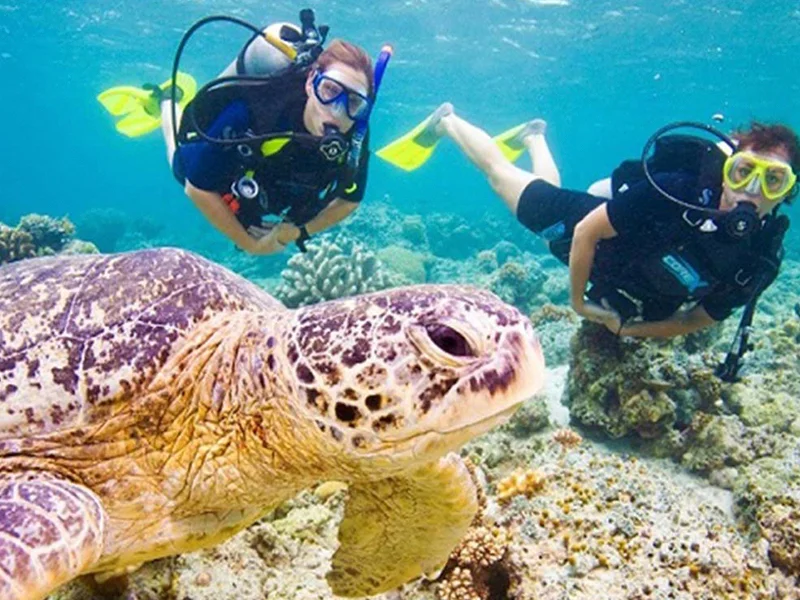 Price: Starting at $40 for a fun dive on the coral reef
Scuba diving on Big Corn Island is a truly amazing experience. The crystal clear waters, diverse marine life, and breathtaking coral reefs make it a prime destination for underwater adventures. With its warm temperatures and calm currents, divers of all levels can enjoy exploring the vibrant underwater world. From encounters with exotic fish, to the thrill of discovering hidden shipwrecks, Big Corn Island offers a unique and unforgettable diving experience, including the worl famous Blowing Rock. With its close proximity to the mainland and easy access to dive sites, it is the perfect place for anyone looking to immerse themselves in the beauty of the underwater world.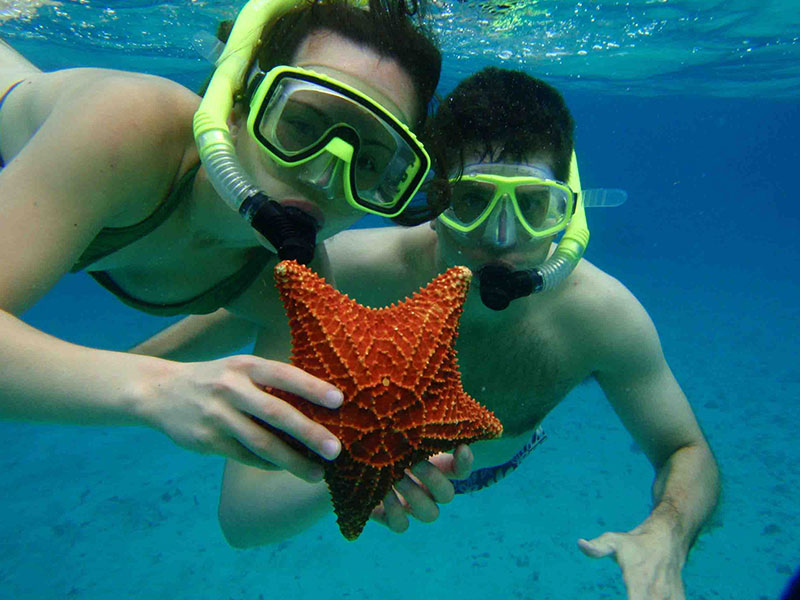 Snorkeling tour Corn Island
Price: Starting at $25 per person (max 9 persons)
Snorkeling on Big Corn island is amazing due to its clear waters and abundant marine life. The island's coral reefs provide a colorful and diverse underwater environment where one can see a variety of tropical fish, sea turtles, and even dolphins. The highlights are a sunken pirate ship and other ship wrecks. The experience of exploring this underwater world is unforgettable and offers a unique perspective on the beauty and diversity of the ocean.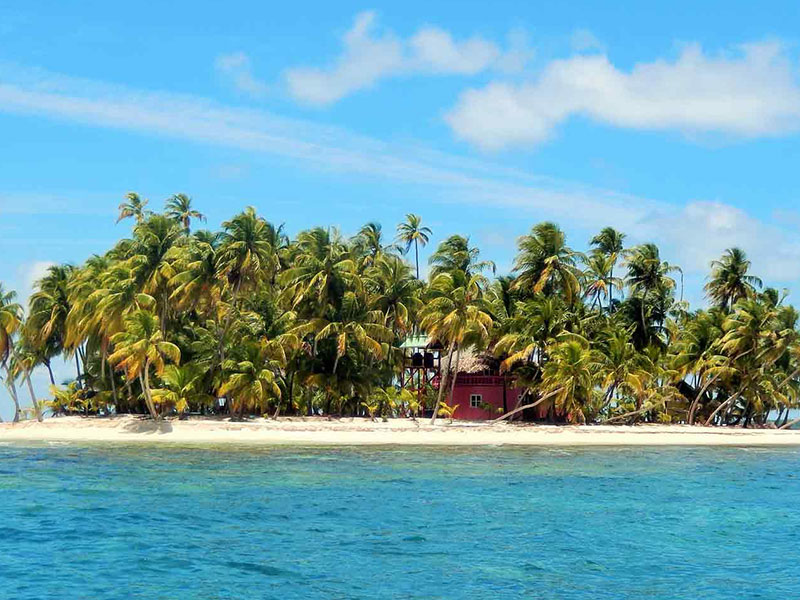 Price: Starting at $70 per person
You really don't want to miss this tour. The Pearl Keys (18 remote and mostly uninhibited islands) are located about 1.15 hours by boat from Paraiso. The islands are amazing and have the most beautiful beaches you have ever seen. We leave around 8.30 am and are back around 4 pm. The trip always includes lunch and drinks. During the trip we usually have enough time to visit 4 keys.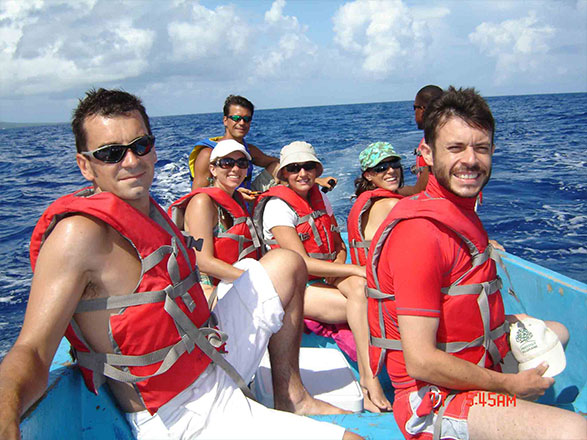 Snorkeling Little Corn Island
Price: Starting at $45 for a day trip
The tour to Little Corn Island takes about 6 hours and it includes all gear, lunch, drinks and guide/captain. Knee boarding, tubing or fishing during the trip is free of charge! You get to see Little Corn Island and you will have time to explore it by your self. We will go snorkeling to our 3 famous spots where you can see nurse sharks, the reef and a large variety of reef fish. This trip will put a BIG smile on your face!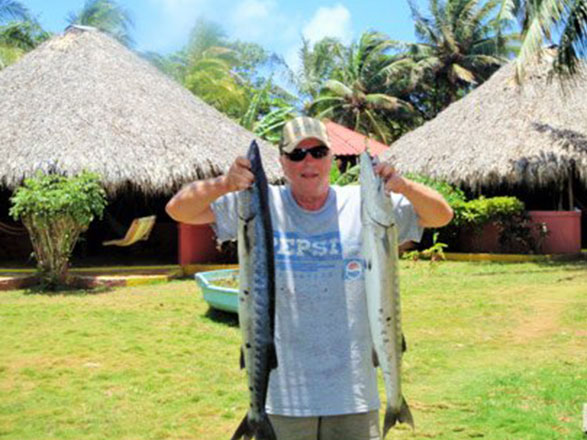 Island style- or Deep Sea Fishing
Price: Starting at $40 per person
For this trip we take you around the island to fish (trolling and bottom fishing) for many different kinds of (game)fish. During the trip you can go snorkeling on interesting spots. We will of course bring drinks and ice. If you like you can bring back your catch to Paraiso and our chef will turn it into your fresh island style dinner. All is included in this trip.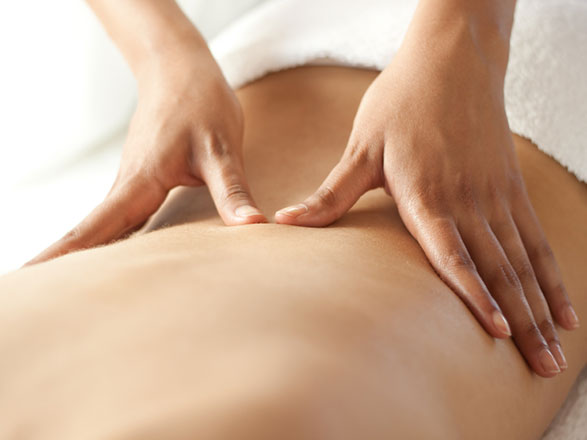 Price: Massages starting $40 per hour
Technically not an activity… but relaxing after some activity will bring you back to your old self. We offer Swedish relax massages, pedicures and manicures in our small but functional spa. Specially our massage program comes highly recommended!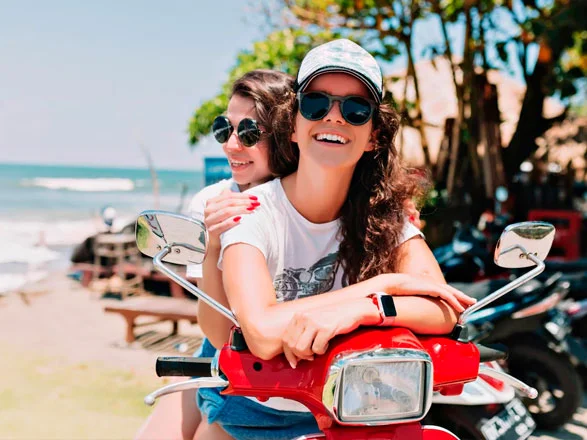 Price: Starting at $6 per, hour minimum 2 hours or $33 per day
Scooter rental on Big Corn Island is amazing as it allows visitors to explore the island at their own pace and convenience. The island's roads are well-maintained, making it easy and safe to ride a scooter. This form of transportation is also more affordable and eco-friendly compared to island taxi's. With a scooter, one can easily access the island's stunning beaches, bars, and vibrant communities, making for a truly unique and unforgettable experience.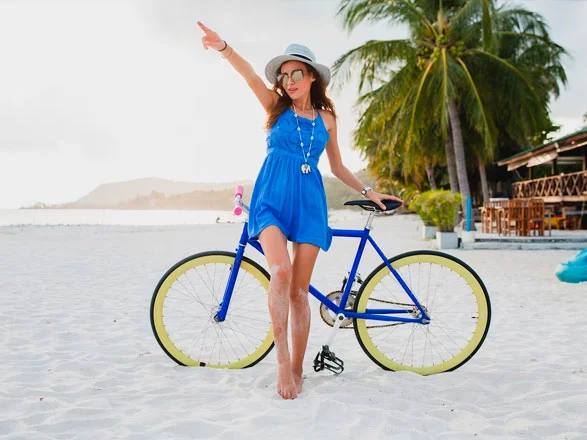 Price: Starting at $2 per hour
Bicycle rental on Big Corn Island is an great experience. The scenic views, warm weather, and peaceful atmosphere make it a perfect destination for cyclists. With its well-maintained bike paths and rolling hills, riders can explore the island at their own pace, taking in its beauty and enjoying the sense of freedom and adventure that comes with being on two wheels. Whether you're an experienced rider or a beginner, Big Corn Island is the perfect place to explore by bicycle.
Visit Corn Island
Starting from $225