Corn Island, location and history
Corn Island is located about 70 kilometers east of the Atlantic coast of Nicaragua. It lies in the Caribbean Sea surrounded by beautiful white, sandy beaches and wonderful snorkelling and diving spots with underwater visibility up to 80 feet. If you take a good look on the map, you will find Paraiso on the south-west side of Corn Island, right on the unspoiled "Shipwreck Beach". Corn Island is full with exotic fruit trees, native palms and surrounded by white sand beaches. A haven for pirates and buccaneers in the 17th century. An untold number of shipwrecks and treasures still lay scattered along the turquoise shores. The islanders, descendant from the original British prospectors and freed slaves, make their living from harvesting lobster and fish from the prolific, offshore fishing banks. Many Miskito Indians from the nearby "Miskito Coast" as well as Nicaraguans from the "mainland" have moved to Corn Island in recent years, diversifying the population and languages overheard on the island. Still, the laid back atmosphere and lifestyle seems to overtake anyone who visits Corn Island.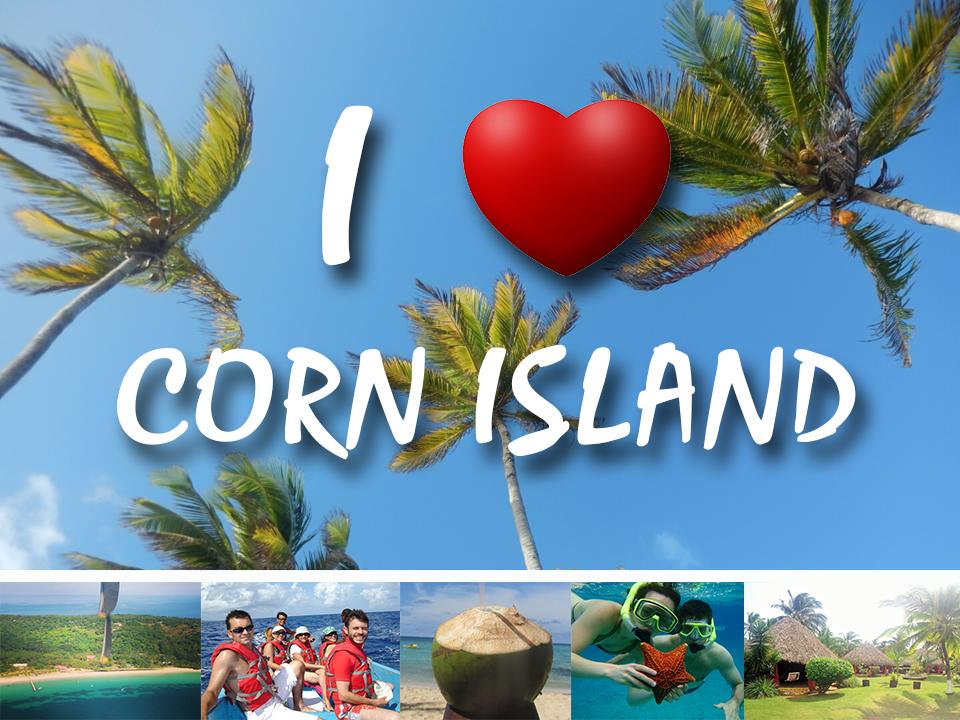 The islanders are English-speaking Creole people of mixed black heritage, descendents of English settlers and slaves brought over from Africa. There are also Garifuna people, the descendents of Carib, Arawak and West African people, Mestizos from mainland Nicaragua, and indigenous Miskito people from Caribbean Mosquito coast.
English is considered the official language on Corn Islands, followed by Miskito and Spanish. 70% of the population speaks both English and Spanish. The locals make their living from harvesting lobster and fishing. Life moves at slow pace and reggae is the music of the islands.
Caribbean dishes, regarded by many as the best in the country, rely heavily on the day's catch of fish and seafood, and spicy curries are often blended with coconut milk to create mouthwatering flavour blends. The islands are abundant in seafood, from lobster, shrimp, conch and a great variety of fish. The most famous dish is certainly rondón, a slow-cooked coconut-based casserole that contains any kind of fish and seafood alongside a variety of native vegetables such as yuca, sweet potato and green plantains, and coconut milk to produce a thick, hearty and heavenly seafood dish.
Coconuts are widely used in the islands' cuisine. Thick coconut milk is used for making coconut rice which accompanies most of the dishes. Grated coconut is used in many deserts and cakes. Coconut bread (pan de coco) can be easily found and it's used for everything, from toast in the morning to snack during the day. Light, fluffy, sweet coconut bread is sold by little children on the beach and in small shops or from their houses by the ladies who make it. Their freshly baked cinnamon rolls and banana bread are also delicious. And do not miss coconut water (agua de coco), the juice of young coconuts! Ask someone to cut down one coconut for you and drink coconut water straight from the nut. It is delicious, refreshing, very nutritious, and has great health benefits.